He is an extremely loving kitty, loves to be in your lap, loves attention, loves to play, will follow you around, litter trained (and doesn't throw the litter everywhere), and gets along great with other kitties.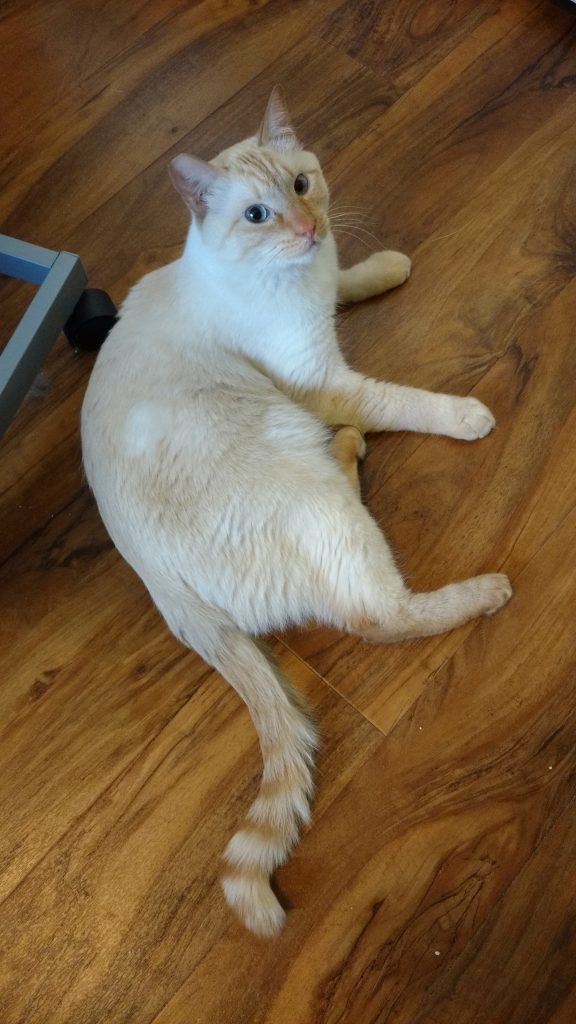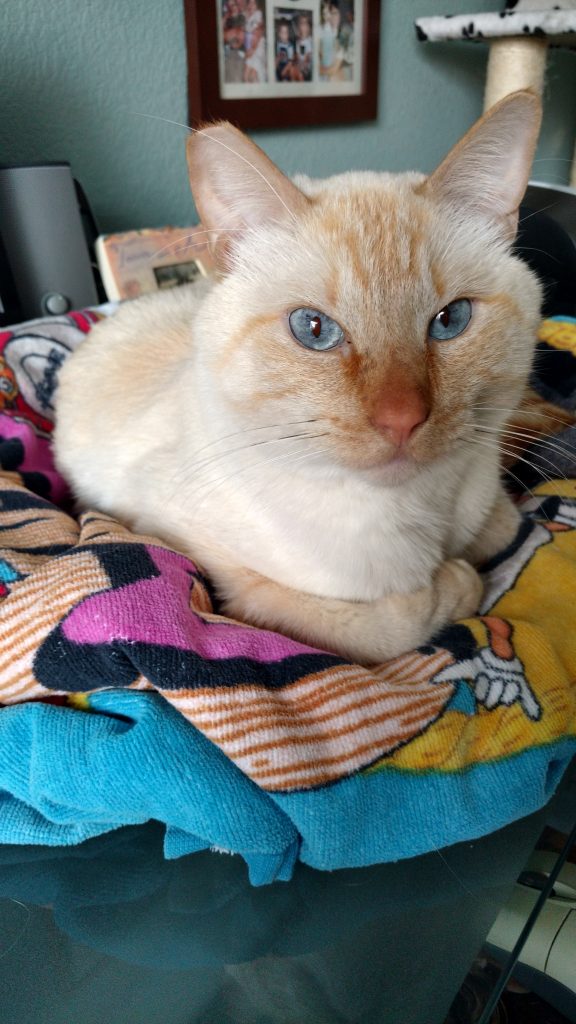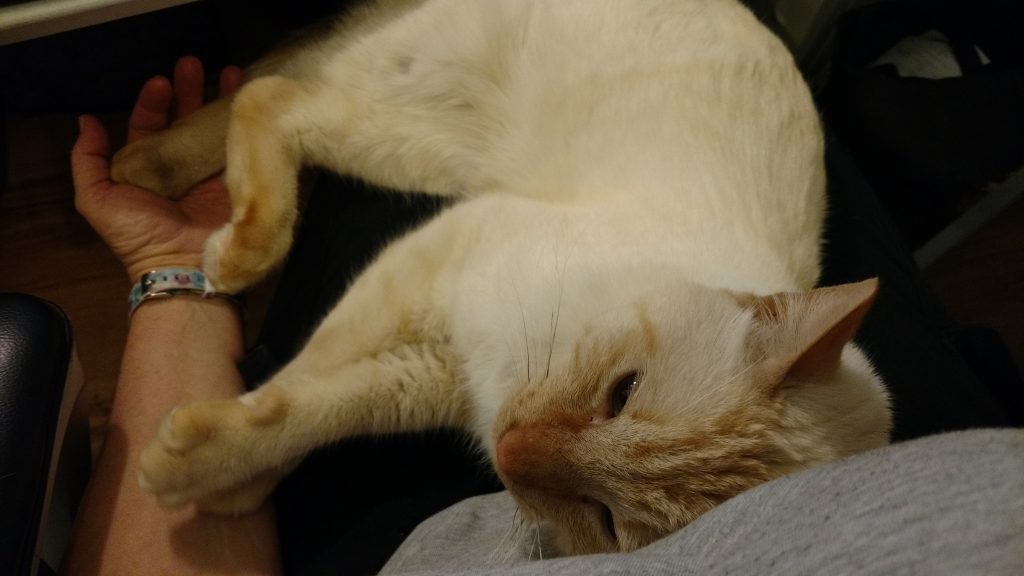 Here's his story…he was found in a fast food restaurant parking lot, meowing profusely, extremely hungry and very skinny, was taken to the vet the next day, no microchip, tested/results were negative, he'd already been neutered, vet thinks he's around 2 or 3, vet says his "bum" back left leg is from an old injury but it does not slow him down. 🙂
We've been fostering him since the end of January (getting his weight back to where it should be and giving him LOTS of love) and it's time to find him his forever home! Will it be with YOU?
To set up a meet n greet with this adorable kitty, reply to this post or call me, Pam Nickels, @ 702-438-0800. Meow and PLEASE SHARE!