Call A PurrFurred Pet Care Service, 702-438-0800, if you've ever said, or thought, the following:
I'm going out of town, and would prefer that my dog, cat, bird, or fishie stay at home – safe, sound, and well-cared for… instead of taking them to a kennel or boarding facility where they'll be in unfamiliar surroundings and could possibly catch an infection or disease. Yes, an in-home pet sitter.
I need a pet sitter in Las Vegas to come take care of my furry babies in my hotel room so I can go out on the town and not have to worry.
I can't make it back home in the middle of my day to let my dog out to go potty.
I'm so busy and I just don't have time to exercise and walk my dog. I need to hire a dog walker.
I need someone to give my pet medication or insulin at the scheduled time so I can go right to my dinner engagement after work.
I have so much going on that I don't even have time to take my pet to the veterinarian or groomer and could utilize an affordable and convenient pet taxi.
My pet is having some "issues" and I'm interested in learning more about alternative healing methods like animal reiki or beneficial essential oils.
I would rather have a pet sitter who is licensed, bonded, insured *and* is Pet First Aid & CPR Certified, instead of depending on one of my friends, relatives, or neighbors who have their own stuff to do.
---
---
RECENT NEWS:

Zevi is a neutered male. (DOB 7/29/13) He's a calm, sweet boy who needs an adult-only home. (read more)
---
---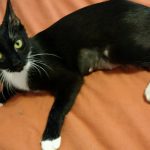 Please help us find a loving home for this special Baby… [read more]
UPDATE: We found her a forever home!
---
---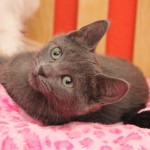 Please help us find furever homes for these abandoned kittens… [read more]
UPDATE: We found them (all) a forever home!
---
---